Samsung i200 compact smartphone
Posted May 9th, 2008 by Hashim
Filed Under:
Cellphones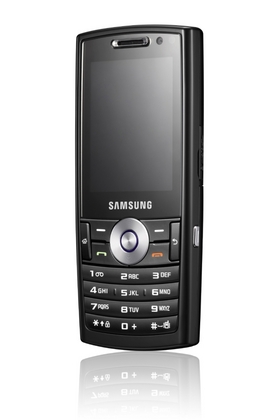 Samsung Electronics announced the launch of its compact bar-type smartphone 'i200′ in global market. Supporting the Windows Mobile 6.1, the i200 provides functional and practical features in business. Users can operate MS Office programs such as Excel, Word, Powerpoint, and Outlook promptly. Intuitive User Interface provides direct-access to the most of menus and easy navigation in home screen. Especially, the phone is very efficient in email features offering HTML format email, easy editing(cut, copy and paste), and unified email and SMS/MMS management. Automatic pop-up helps users know whenever they get email and always be connected.
The slim bar-type form factor with mere 11.8 mm thinness offers compact and stylish design, which is hardly witnessed in most of smartphones. A large enough 2.3-inch QVGA TFT screen with glossy coating makes users to fully enjoy multimedia contents and complicated business information.
Furthermore, i200 gears up business efficiency through HSDPA 3.6 Mbps data communications. In addition to that, it's unique 'light sensor' can help users minimize the power consumption to adjust lightness of LCD and keypad automatically. Multimedia features such as a 2-megapixel camera and music player enhance users' entertainment experience.